Finding the best coach for you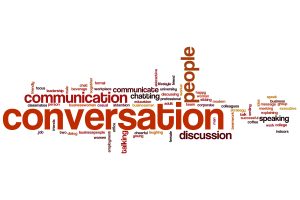 Most coaches have an area of specialty. They may also have experience in your industry or one you want to get into. Experts in communication skills coaching can be found at http://nccacanada.org/designated/designated-communication-coaches-in-canada/
Use Google to search for types of coaches or use the International Coach Federation site for their member list:
Talk with others who've had a coach and interview any coach that you are considering.  Most coaches offer a complimentary session to see how you might work together. It's an important working partnership so ask all the questions you can think of.
How does a Client and Coach partnership work?
An ICF study found that 98.5% of the people who worked with coaches said, "Their investment was well worth the money".  Your coach is there to help you get better at something you want to do better.  
The Coach:
Listens carefully and offer constructive observations

Deepens and clarifies your self- awareness in action and thought

Encourages new ways of thinking and new methods

Highlights the big possibilities

Champions your successes, big and small

Keeps you on track with your overall goals

Follows the code of ethics as determined by the International Coach Federation, including complete confidentiality
The Client:
Comes with a goal, even if it needs definition

Uses the tools and support provided to assist your success

Takes action and responsibility for those actions

Is willing to be honest with their coach

Commits to this effort and assumes success

Keeps in mind this partnership is here for you
Working with a Coach
Coaching is based on respect for the Client's knowing what they really want.  But not knowing how to go about it, or needing support is in the way of moving ahead. The process is through discovery rather than advice.  Expect  thoroughness, thoughtfulness, and diplomacy. It's 100% your agenda.
Duration of the Coaching Partnership
This is based entirely on the Client's goals and can range from four months to several months.  Many Clients also like 'refresher' sessions after a period of coaching. You and your Coach can decide a period of time that will bring the best and most satisfactory results for you.
Starting
The initial session is face to face if geography allows and is usually two hours. It's the chance for you and your coach to establish your working partnership, including setting out goals, the things that are important to you, and what you respond well to. You'll also need to agree on frequency of meeting, appointment time and duration whether it's in person or by speaking on the phone.  Most common is one hour weekly and at a time that suits both.  There may be actions to be taken between sessions to move the coaching forward.